Hygienic wall products for superior, healthy & modern interiors across Australia
Since 2012, Inteviron has been supplying and installing hygienic PVC encapsulated interior wall cladding, wall protection, doors and framing solutions for a variety of Australian healthcare and hospitality environments.
Our products provide hygienic, antimicrobial and antibacterial solutions to protect against bacteria, fungi, and microorganisms; essential for meeting standards and building codes.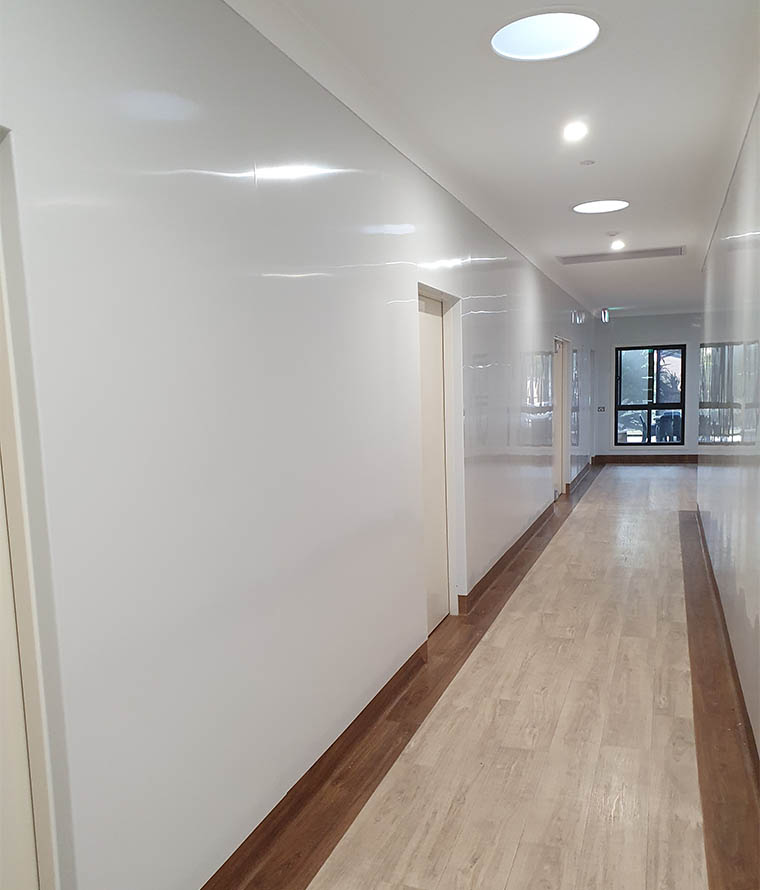 Meet your regulations faster, with ease
Superior protection for years to come - no fuss, no stress, great results.
For over 10 years, Inteviron has been assisting the healthcare and hospitality industries in meeting their health legislation, standards and building codes with hygienic wall products that deliver superior infection control.
Whether you need hygienic wall cladding solutions or PVC doors in your facilities, Inteviron has a solution for you.
With the convenience of our large stock holding, we ensure our products can be delivered and installed anywhere in Australia, quickly.